McClanahan Design provides a unique combination of practical mechanical engineering and refined industrial design skills to a diverse mix of clients. For more than 30 years we have designed hundreds of products, thousands of components and collaborated on more than 100 patents. We also bring with us a community of resources consisting of other individuals and companies that can be assembled to form a team to suit the project at hand. These collaborations mean that overhead is kept low and a broad range of personalized services can be provided.
Often clients have approached us with inspired ideas without the knowledge of what to do next. We help take their vision from that kernel of an idea and lead them to real world solutions, refinements and ultimately manufacturing. We leverage their expertise to bring their ideas to fruition.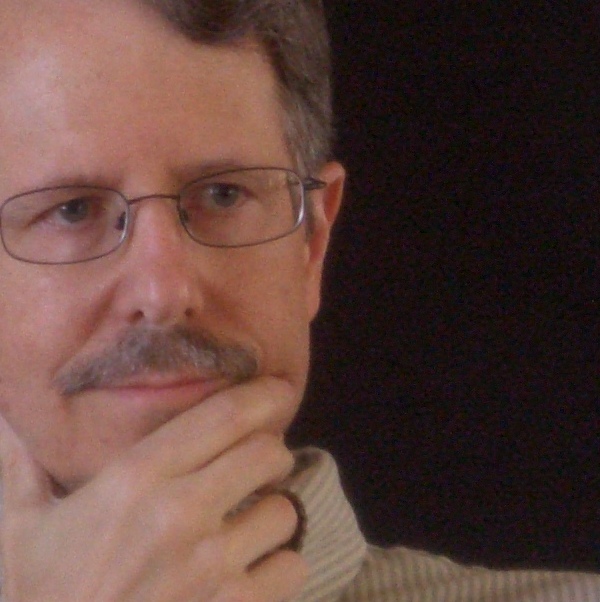 McClanahan Design, in southeastern Pennsylvania, is located in an 1850's building originally used as a hotel and tavern and then later used as a general store and post office.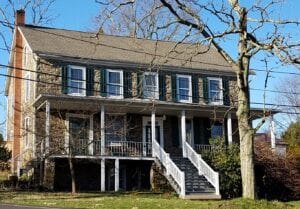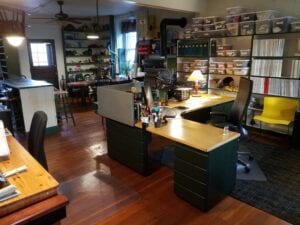 David McClanahan has been focused on providing meticulous design solutions to a wide network of clients using practical engineering skills in concert with an aesthetic eye. Background includes a BS in Mechanical Engineering from Virginia Tech and Industrial design studies at Philadelphia College of Art. Working with renowned designers and engineers at Knoll International and Westinghouse gave David exposure to emerging computer aided technologies as well as experience in a vast array of manufacturing processes and materials.
In 1988 he was asked to join a small startup Industrial Design firm launched by the former heads of design at Knoll International, a company with firm roots in the Bauhaus lineage with a reputation for exquisite design and innovative engineering. Later David partnered with Jim Eldon, a Knoll designer in his own right, to continue expanding design services as Eldon Design Associates. Recently, David founded his own design firm dedicated to providing diversified product design utilizing both his well-honed technical skills and his visual and aesthetic talents to solve challenging problems for an eclectic array of clients.
Through the years David has worked with such well known organizations as Westinghouse, W.L. Gore and Associates, Steelcase North America, Graco Children's Products and Unequal Technologies as well as with hundreds of smaller companies and individual entrepreneurs. His scope of products range from medical devices to children's toys. And, yes, he has continued working with Knoll, his former employer, as a consultant for over 30 years.